Bali is a melting pot attracting artists and creative people from all over the world. The beautiful Island of Gods captured my heart and kept me coming back since 2006. Being involved in the project management of the magnificent luxury boutique hotel Hidden Hills Villas brought me together with some amazing people, very talented in their skills and crafts; first and foremost, Heny and Sujak. Joining forces with them, I had the great fortune to realize our shared vision of a purely sustainable and affordable hideaway close to the Indian ocean; a place to relax and chill in a very comfortable environment. . The design we chose for our hideaway is based on the traditional Lumbung houses and taking an artistic approach, we transformed them into unique constructions, each with its own theme. Using traditional and natural techniques developed by Sujak, the highly skilled constructor and craftsman, we transformed the project into a beautiful resort. Natural materials from different islands, mainly from Indonesia but also from India, were brought together, each piece hand-picked with great care and passion. . Uluwatu Lumbung is well embedded in the local community as it is very important for us to actively participate in and to respect the many aspects of life in Bali. The island is known for the friendliness of its people and this is well demonstrated by our lovely staff that is looking forward to welcoming travelers and multicultural explorers from all around the world..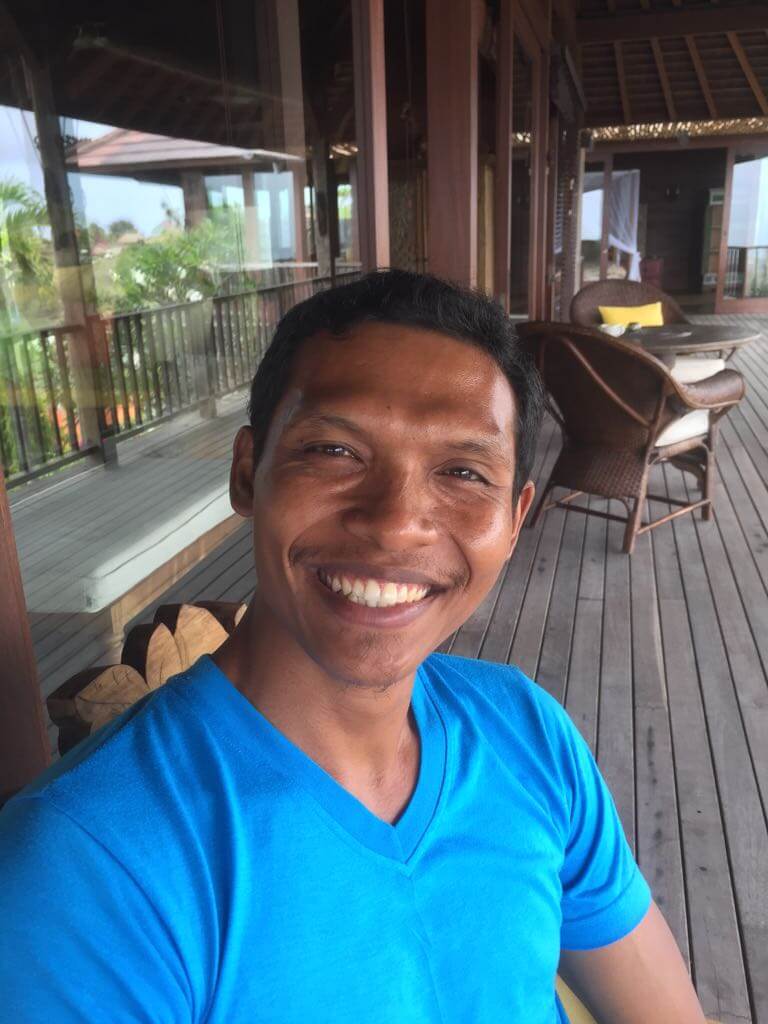 Heny Apriyanto Manager
Heny was involved in the project of building the Hidden Hills Villas, a luxury boutique hotel. During this project, he was able to put his many talents to test and also to look deeply into what it takes to make a place really work - not only technical skills but also total commitment and true caring for the most important person, our esteemed guest. So, when we were looking for the right person to manage Uluwatu Lumbung, Heny was the natural choice.